Whoa, that's a long title.
But I must be honest. I hate discussing my personal life at work. I don't know why.
Okay, it doesn't help that I'm broke, single, and don't own a car.
But overall, even the stuff I do end up doing, I don't want to discuss.
Does anyone else feel this way?
I worked around a guy – let's call him John – that never talked about his personal life. One time I was eating lunch with a bunch of people and this girl said, "You know, I think John leads a really boring life. I feel bad for him."
All of this was based on the fact that he didn't share who he was, I can only assume.
I am hoping I come across more mysterious than boring.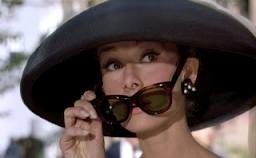 I think I should start thinking mysterious thoughts and wearing sunglasses indoors at work.
Or lying my ass off.