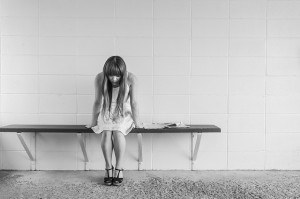 Over- and under- qualified, and everything in between,
If I enter my job history one more time, I might just break my screen.
I've cleaned behind the dryer, I've scoured every floor,
I've cleaned in places that my broom has never seen before.
I've shredded stacks of paper that I no longer need,
I've written snazzy cover letters that impress no one – Indeed!
My refrigerator glistens, my plants no longer dying,
no matter how long it takes, I will not give up trying!
This "ode to the unemployed" is written by Michelle Baker, who lost her job after the company she worked for filed bankruptcy. After 120 applications, four interviews, and one second round interview. Despite the her degree from a major business school and seven years of experience, she is still unemployed.  Read more unemployment stories by here.