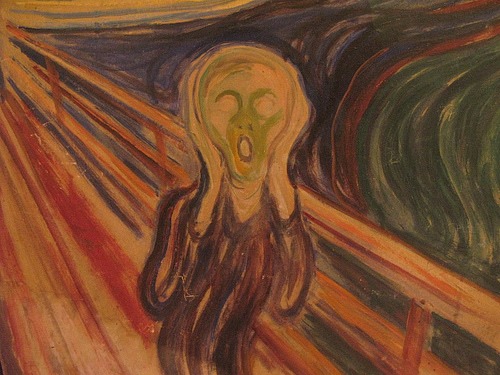 So today I spent an hour (!!) on the phone with the unemployment department to straighten out an issue that came up after I reported earnings I received for a sponsored blog post (not on this on; on another blog I have under my real name).
Wow.
Seriously the unemployment department scares the hell out of me.
This whole situation reminded me of the time in 4th grade when I didn't want the Principal's daughter to play with me and my friends. What a HUGE deal that became!
This situation was similar.
I expected the FBI and CIA to come after me or something.
It got straightened out, except for a weird moment when they asked if I worked for a company I've never heard of before. That scares me.
So, now I'm a little worried about follow up letters from them about this mysterious company. And now I have a creepy feeling someone is watching me. You know that big brother's watching deal?
Yup.
I'm feeling that.
Aside from all of that, I have an interview this Monday! I am so excited about this! This is the job I really want. Like, really.