In honor of today being the best day ever invented, let's sing a song (and dance; you better dance):
Whew, we'll folks we made it.
Now, I plan on having a weekly Friday post filled with stuff that will bring the happy.
First on the list…
Somewhere to Escape This Weekend
As if I have the money to travel…but if I did I would want to go to this Cedar Creek Tree House hotel in Washington.
Check out the photos of your living arrangements: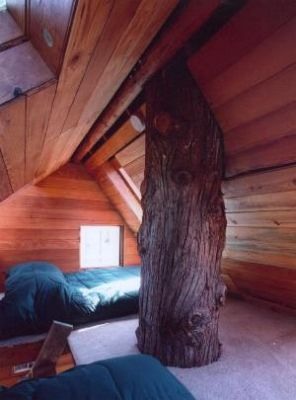 These are photos from their web page and holy crap people…let me just say that while I would have a slight fear of bugs and heights rolling around in my head, I would enjoy myself to all ends.
The bigger question though…can I choose how I get down? I would be torn between a fireman's pole or the Tarzan rope swing.
Something to Drink
Friday wouldn't be Friday without a happy hour and I don't know about you, but most days I love my happy hour at home.
And now, I shall reveal my mom's fantastic margarita recipe. Yes, my mom makes the best…here's what you need:
4 Ounces of Lime Juice
4 Ounces of Triple Sec
12 Ounces of Jose Cuervo Tequila
Ice
Optional: Mini Bottle of Grand Mariner
Put all ingredients in a blender.
Uh, blend.
Serves up to…four-ish people?
Have a fantastic weekend everyone and make sure to come by again on Monday for my weekly work rant! What brings the happy for you this weekend?