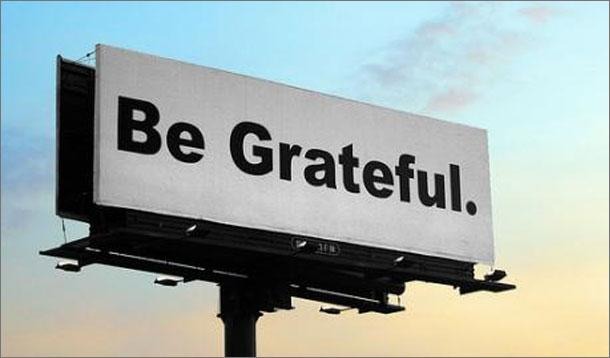 Okay, in an effort to combat my inner cynic, I decided to start a new feature to my blog where I talk about what I'm grateful for this week!
And I want you to join in!
My top five –
1) I'm grateful for my good health. Somehow conquering a two week flu gives me a heathy perspective on being healthy.
2) I am grateful for a supportive and loving family. We are always there for each other and that means everything to me.
3) I am grateful I have a job. It means a lot in an economy where jobs are hard to come by.
4) Tax Refunds! I am able to pay off a couple of bills and that is awesome.
5) It's Friday! Yes!!!
Okay, what are you grateful for? It can be big or small.