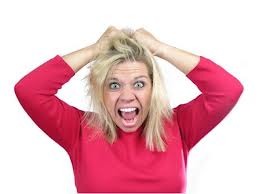 I wrote this in advance today because I wanted to make sure the post came out on time (especially since if I am having a bad day today, my head is somewhere else).
Like I said last week, Monday'a are the worst. Which means it is the best time to rant.
What's your rant today? Did someone cut you down? Undermine your authority? Acted like you didn't exist? Yell at you?
Anything, I want to hear it.
What is your Monday rant?