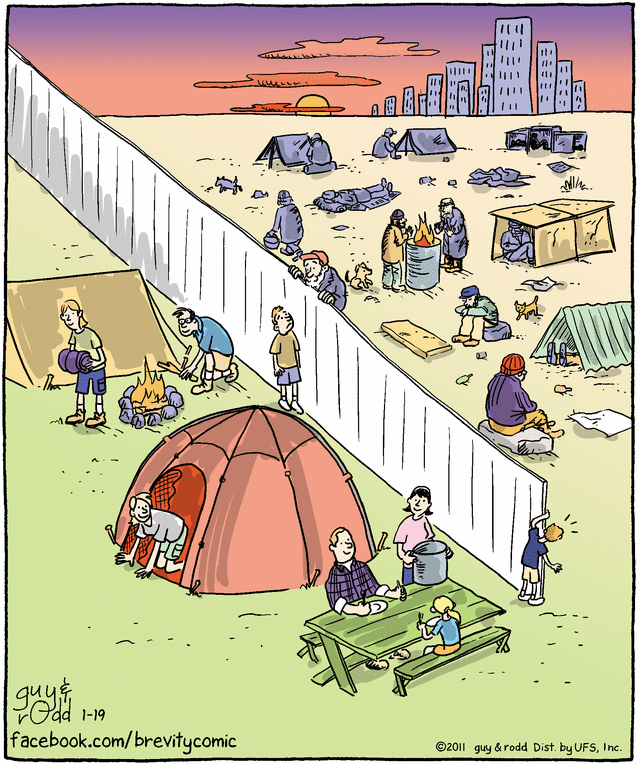 I found this photo above five years ago. Seems more fitting for me now than five years ago.
The thing is there is a homelessness problem near my job. Homeless camps, drug users, people have been photographed shooting up and having sex on sidewalks, people have had tents and camps on sidewalks in front of my building.
So it isn't great. And it makes me uncomfortable enough I did buy pepper spray to carry with me when I walked to my bus. And I would be a liar if I didn't say I wish this crowd was somewhere else.