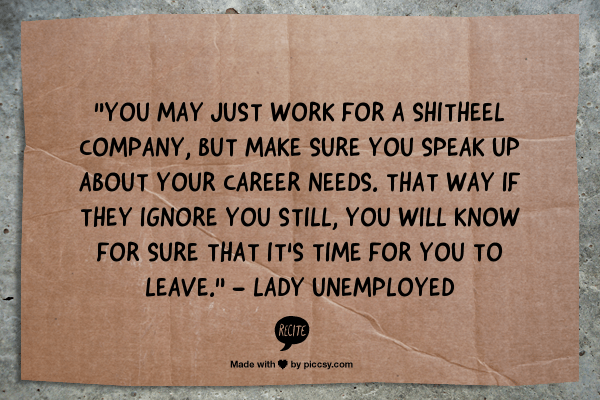 I've often blogged about getting ahead at work being a little like merging into bad traffic.
Well, recently I came to find even MORE proof that getting ahead at work is a little like merging into bad traffic.
Last week, I met with my bosses to talk about my goals for the company and what I see for my career. I mentioned for the fourth time in six months – yes, fourth – that I would like to learn more about the creative side of the company (specifically writing).
Finally, my boss followed through and reached out to someone in the creative department and asked them if they would be willing to have me shadow them a couple of days to find out more about what they do.
And today I spoke with the manager of the creative department and gave him a run down of my modest experience. He actually told me I could start helping out the other writers in the department during downtime.
Although he has to check with my boss as well as someone in human resources about this, I find myself actually hopeful about my role in this company. I really didn't think I would get to this point (my disgruntled posts have obviously reflected this) and although it's one step at a time, I have a lot of hope for what's ahead.
The takeaway from this is speaking up at work is extremely important and you must talk about your needs. You may just work for a shit heel company that will ignore your requests, but make sure you are clear and vocal and you must repeat yourself. I had to say my needs to work in the creative department many times. I'm lucky that they DID ask me about my career goals and checked in with me about how things were going, though.
If you aren't getting what you want at work, set up a time to speak with your boss and talk about what is missing for you and your career. That way if they ignore you still, you will know for sure this time that it may be time for you to leave.